Depthography- Pioneers In The Art Of 2D, 3D, & 4D Lenticular Imaging & Anaglyphs.
3D Manufacturer for over 20 years: producers of high quality lenticulars (no glasses),
3D anaglyphs (for use with 3D glasses), stereo pairs, etc.
Flip, Animating, 2D into 3D, & 4D.
State of the art custom projects with solutions to specific 2D, 3D & 4D imaging needs.
We are located in NYC. Contact us @ 1-718-824-1052, or info@depthography.com
We can work with you in congunction with our state of the art graphics capabilities, to make your lenticular or anaglyph stand out with maximum visual impact. From point of purchase signs, panels, posters, murals, print materials, prototypes & web ready on line 3D & 4D artworks. See your posters animate, logos & imagery stand out in 3D with or without glasses, & maximize your advertising space where one image flips to another. Artists, see your work realized in 3D, animate or 2 phase flip on a lenticular print or anaglyph. We can also combine effects for 4D (dimensional plus animation). We can fully dimensionalize your flat artwork to include complex curves & deliver to you our best results in a timely manor for all of your projects needs. We can also provide web site & graphics services as well as high quality flat prints.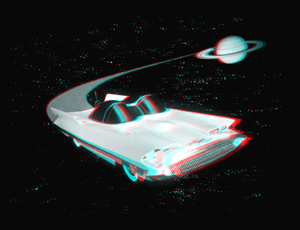 The name Depthography is synonymous with technical innovation & advanced methods in the field of lenticular imaging since 1992. We are responsible for a number of significant technical advancements in this field. The first computer graphics based lenticulars, the first 4D computer graphic based lenticulars, the first 36-50 frame animated lenticulars, the first 2D into 3D lenticulars with 3D modeling techniques & without, etc.. Some of our techniques have cross over application to Stereo Imaging, Anaglyph, etc.. We continue to lead the field with innovative solutions to clients 2D, 3D & 4D photo imaging needs. Our client base includes: Disney, Sony, Chanel, NOAA, The Library Of Medicine, NSA, AT & T, Macy's, Ernst & Young, Kirkl& & Ellis, & many others.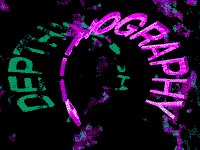 We create 3D fine art installations, art shows, & present stereo projection shows. Follow the links to learn more about us. Thank you for visiting The Depthography Web Site.
Featured Links:
3D World's Fair Projection Show & Select 3D Artworks @ The Gershwin Hotel 4.18.13
Lenticular installation at The Bronx Zoo